Dr. Hisao Onoe
---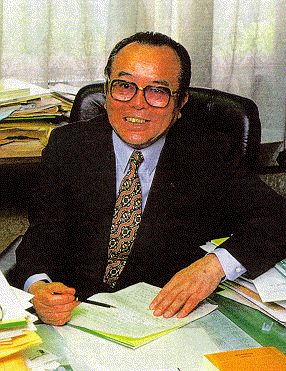 ---
Professor Emeritus, Kyoto University; Former President of Shiga University.
Doctorate Degree in Economics, Kwansei Gakuin University; B.A.(Economics) University of Tokyo.
Japan Association for Economic Policy, Board member; Japan Association for Planning and Administrations, Board member; Presidium of International Center of Research and Information on Public Cooperative Economy (CIRIEC).
Honors: Purple Ribbon Medal, Japan, 1987 (Award for Distinguished Scholarly Achievements); Order of Cavaliere Ufficiale, Republic of Italy, 1979.
Books: State and Market Systems (in Japanese), Minerva-shobo, 1982; Economic Policy: Targets and Instruments (in Japanese), Yuhikaku, 1975.
Papers: Future of Mixed Economy, Economist, Nov. 22, 1988; Who Pays for the Benefit from a Development Project?, Man, Environment, Space and Time, Vol.3 No.2, 1984, pp.129-141 ; Analytical Concepts and Framework for Environmental Conservation, Rivista Internazionale Scienze Economiche E Commercialt, Anno 30, No. 8, 1984, pp.759-778.
Dr. Onoe is a professor emeritus of Kyoto University, and formerly was a professor at Osaka Sangyo University, and Kyoto University, where he also served as director of the Institute of Economic Research. He was a selected committee member for the Science Council, Ministry of Education, and University Chartering Council, Ministry of Education.
His pastime favorites are visiting museums and traveling.
---